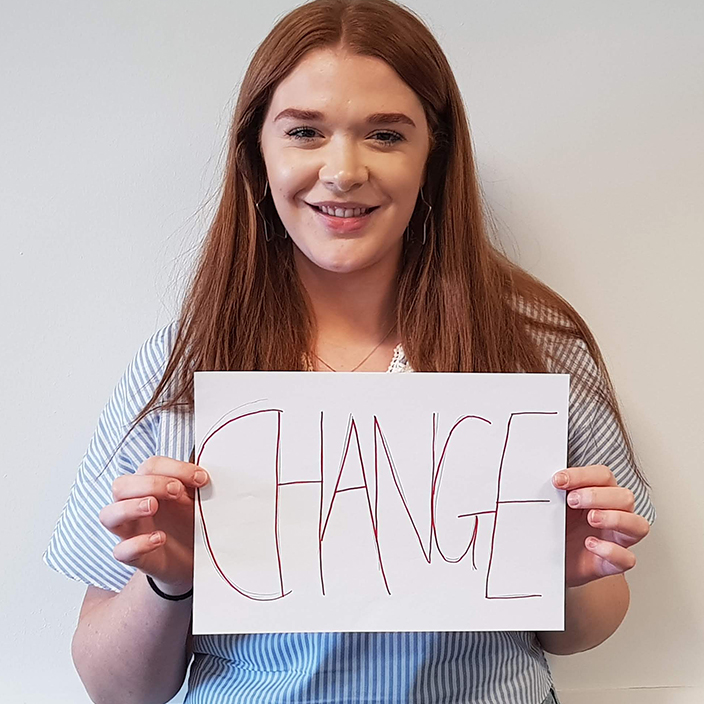 Amelia Evans, Durham University
I had the opportunity to attend the 41st Session of the Human Rights Council as a Youth Delegate for the National Alliance of Women's Organisations (NAWO) Young Women's Alliance. This experience equipped me with invaluable experiences and enhanced my personal development greatly. 
The trip is unique as you have the opportunity to speak and have your voice heard on a topic that you are passionate about. This experience has a multitude of benefits, including the enhancement of your research, writing and presenting skills. Furthermore, my personal experience of this process is the re-establishing of my passion for my topic, the Freedom of Religion or Belief, and the need for more attention on the world stage. Without this experience, I would not have conducted such research and it is for this reason that this trip has shaped and influenced my career plans.
Not only do you have the chance to explore your chosen topic of interest, but the multitude of events that take place both within the Human Rights Council and the side events that happen throughout the week allow you to explore issues that do not garner attention at the mainstream level. Furthermore, to be in the room and talk to such high-level individuals within the international community and be on the same footing as such well-established and influential non-governmental organisations is an un-paralleled experience. The week is a unique and unrivalled opportunity to not only speak and have your voice heard on a topic that you are passionate about, but to engage with such a plethora of issues that you might otherwise be unaware of. 
Finally, throughout the week you undergo such personal development. As previously mentioned, being in the same room as such high-level individuals presents you with great opportunities for networking and creating contacts across the international community. Although this process seems daunting at first, you undergo such personal growth throughout that throughout the week your confidence also grows tenfold. Additionally, cooperation and organisation are also key skills that are enhanced throughout the week. With such a busy schedule, your organisation skills are massively tested and improved, as you endeavour to attend as many events as possible in order to gain the most out of the experience. Finally, the trip gives you the invaluable opportunity to practise your conduct within professional environments and prepares you for the world of professional work.
A huge thank you to both NAWO and Impact Travels for the opportunity. I would highly recommend the trip for a unique, engaging and eye-opening experience.