A Life-Enhancing Experience
Are you someone who seeks adventure, real understanding of another culture but also wants to do good too? We offer an opportunity you can't find elsewhere. Do you want to mix safari and white beaches with working with an effective local civil society orgnaistion? Then this is for you. The key differentiator is that we work with a small Maasai charity, that we helped set up in 2010, so we know them really well and have watched carefully the work they are doing. Naserian has positively changed the lives of thousands of women and children in ten villages in the Arusha district of Tanzania. You will be living in a dedicated camp in the village  of Lendikenya. You will work closely with the widows and community leaders and be engaged in service projects that they have asked for such as teaching literacy,  health education, jewellery making... You will go on safari to World Heritage site Ngorongoro crater, Arusha National Park and spend a few nights in the paradise island of Zanzibar, snorkelling on the coral reef, vising a spice farm, swimming in the azure sea…
Student Benefits
International Trip
Have an African adventure of a lifetime in Tanzania.
Development Experience
In-depth development experience with an effective grass-roots organisation.
Enhanced Learning
Broaden your understanding of geo-politics, Maasai culture, East Africa, gender, the work of civil society, UN processes, issues affecting widows.
Develop Skills
Learn life skills in rural Africa. Plus using media and the chance to research and make a presentation.
Personal Development
Coping with a different culture, team working, consultation, perseverance, activism, confidence, networking, reflection.
Career Enhancement
Improved personal statements/cv; internship & job opportunities.
Exclusive Community
Access to exclusive community of previous participants & associated organisations.
Travel with Friends
Go on a trip of a lifetime with friends and create amazing memories.
Parent Benefits
Invest in their Future
Invest in your child's future by providing career enhancement opportunities.
Leadership Qualities
Participating in this opportunity affords your daughter or son the chance to develop exceptional personal qualities of empathy, perseverance, individual initiative, decision making and planning.
Enhanced Learning
They will broaden their understanding of geo-politics, Maasai culture, East Africa, gender, the work of civil society, UN processes, issues affecting widows.
Developing Skills
Increased relevant skills for study and life - research, presentation, drafting, writing, analysis, using social media.
Health and Safety
Staff have enhanced DBS clearance and long experience in international travel.
Personal development 
This is a real life experience of what it means to be living in the bush in rural Africa.  Your child will learn about themselves, self-discipline and team working. Plus culture, consultation, activism, confidence, networking, reflection.
School & Uni Benefits
Professional & Personal Development for Staff
Staff satisfaction is increased due to the opportunity to attend the trip with the students. They will have an increased passion in subject areas such as development, politics, gender. They will gain real development experience with an effective grass-roots organisation, a broadened understanding of geo-politics, Maasai culture, East Africa, gender, the work of civil society, UN processes, issues affecting widows. They will benefit from personal development: coping with a different culture, team working, consultation, perseverance, activism, confidence, networking, reflection.
…Thanks to the experience, our students find themselves now with a stronger voice and they have been proactive in seeking out opportunities to use it…J. King Teacher
Increased Reputation
Students and staff are involved in real development, character building and regional and UN process.
Student Satisfaction
Offering the trip through the university offers greater value to students thereby attracting new students including international students and enhancing retention. There is increased satisfaction with Uni choice, greater understanding of their course and enhanced skills such as research and analysis, assisting in better results in their degree.
Health & Safety Covered
The trip is fully managed for student safety, by a values-based company. Impact Travels personnel have enhanced DBS; the trips have risk assessment, health and safety, and safeguarding measures in place; Impact Travels has long experience in organising international trips and of Tanzania and offers ATOL protection.
Conscious Traveller Benefits
Bucket List
A Trip of a lifetime, go with friends, fun, African adventure, cultural immersion, take a trip unlike others, eco-tourism, safari, holiday in Zanzibar.
Personal Development
Learning about Maasai culture, gender issues, widows, networking and presentations, team working, consultation, reflection, develop life skills.
Activism
Work with a local Civil Society Organisation that has made a remarkable positive difference; learn how CSOs work in the field; the role of civil society in development and pan-African politics, be involved in sustainable development, network with incredible people; be of service; continue that activism in life.
Exclusive Community
Access to exclusive community of previous participants & associated organisations.
Maasai Village Life
You will live in Lendikenya, a Maasai village, in traditional buildings and experience living the local life. Mobiles can be charged using solar panels. A traditional welcome awaits from the family of the Naserian Co-ordinator. Walking to the village centre you will meet with the Naserian widows and community leaders and learn about their lives through their stories. They can share news of their phenomenal achievements stopping FGC, reducing child marriage etc.
Charity Insight
The work with the Maasai widows will include visits to several villages where Naserian is active.  Each visit will include meeting with the widows and community leaders to learn about their challenges and achievements. You will engage in service projects every day.  Every evening, before sharing music by the fire, we will reflect on the learning from the day. At the end of the trip you will share your insights with the Naserian committee and community leaders.
Service Projects
The Naserian widows have consulted on the service projects they need and we will work with them to undertake these.  Everyone on the trip will have given us an outline of their skills which will be used in the service projects. Past projects have included building a widows centre, collecting stories, updating the website, developing jewellery designs, teaching children, medical clinics, garment designs, report writing. Whatever skills you have on offer, they will be used to help the widows and their community.
Policy
You will learn about international policy from those working at the UN Residual Mechanism, (the legacy of the International Criminal Court for Rwanda). You will learn about pan-African issues from high level representatives at the East African Community (the governance mechanism developing to become a government for a federal state of East Africa). You will learn about policy from community leaders in the capital of the area, Arusha, and the Maasai town of Monduli.
Make a Presentation
You will need to organise your own research and activism to provide real information to draw on. We will offer suggestions for any improvement and once your presentation is completed you will deliver it in the UK to an invited audience.  There will be opportunities to rehearse and enhance your presentation during evening briefings. Finally you will deliver your presentation at one of our meetings with community leaders or at the East African Community (EAC).
Citizen Journalist
Write a report of your experience and have it published. Undertake social media, before, during and after the trip on key issues. Undertake interviews.
Zanzibar
You will journey to the spice island of Zanzibar to enjoy the white sand beaches and relax in the warm turquoise seas. Go snorkelling in the coral reef and sail to mangrove islands. Visit a spice farm to see cinnamon, vanilla, turmeric, pineapple growing in its natural environment. Visit the ancient town of Stonetown.
Safari
You will go on safari to the world heritage crater – the largest in the world – and see all major African mammals in their home environment, at Ngorongoro.  While on safari, we will stay in igloos in a camp overlooking the Manyara. You will visit a local Maasai village and travel through tropical banana plantations to a hidden waterfall.  Climbing up the waterfall, you can swim half-way up. You will travel to Arusha National Park for a day safari with a chance to go for a horse ride or canoeing in the park.
Participant Reports from Previous Trips
Programme
Fully prepared schedule, activities - all organized.
Accommodation
Accomodation in a Maasai vilage, hotels in Monduli, Arusha, Ngogongoro, Zanzibar.
All Tours
Safari Gate fees and guides, coral reef snorkelling and spice farm visits in Zanzibar.
Networking
East African Community & UN personnel, regional and local Civil Society Organisations, community leaders.
Service Projects
Various opportunities to contribute efforts towards good causes.
Cultural Briefing
Cultural briefing, training in networking and presentation skills.
Mentoring
Daily briefings & training, with workshops on issues.
Food
All meals throughout the trip included.  While with the Maasai, daily fresh food cooked by our own dedicated chef.
Our Expertise
During a trip to Uganda and Tanzania in 2010, the Directors worked with Women of Purpose in Uganda and shared the learning from this organisation with some of their Maasai warrior family friends.  As a result Naserian was born. Through a variety of personal contacts in Tanzania, the Directors have continued to work with Naserian helping to provide expertise and other resources for training and social enterprise endeavours.  We therefore have intimate knowledge of the East African society and some insight into Maasai culture. We work very closely with Naserian who organise the itinerary and all of the service projects. We consult to ensure all service projects are well thought out and tuned to the skills of those participating on the trip. Participants are therefore given an opportunity to share their talents and expertise at the same time as learning from the local people we work with.  One of our Directors is currently chair of Widows Rights International, an organisation working for widows established in the 1990s and is therefore well placed to brief participants on the situation of widows and how CSOs work in development.  Impact Travel is passionate about the importance of social enterprise and values based business, enabling this trip to assist Naserian, at the same time as providing a life enhancing experience for you.
Safety First
The trip is fully managed for safety, by a valued-based company.  Impact Travels personnel have enhanced DBS.  Risk assessment, health and safety, and safeguarding measures are in place.  Impact Travels has long experience in organising international trips.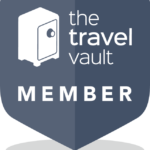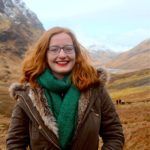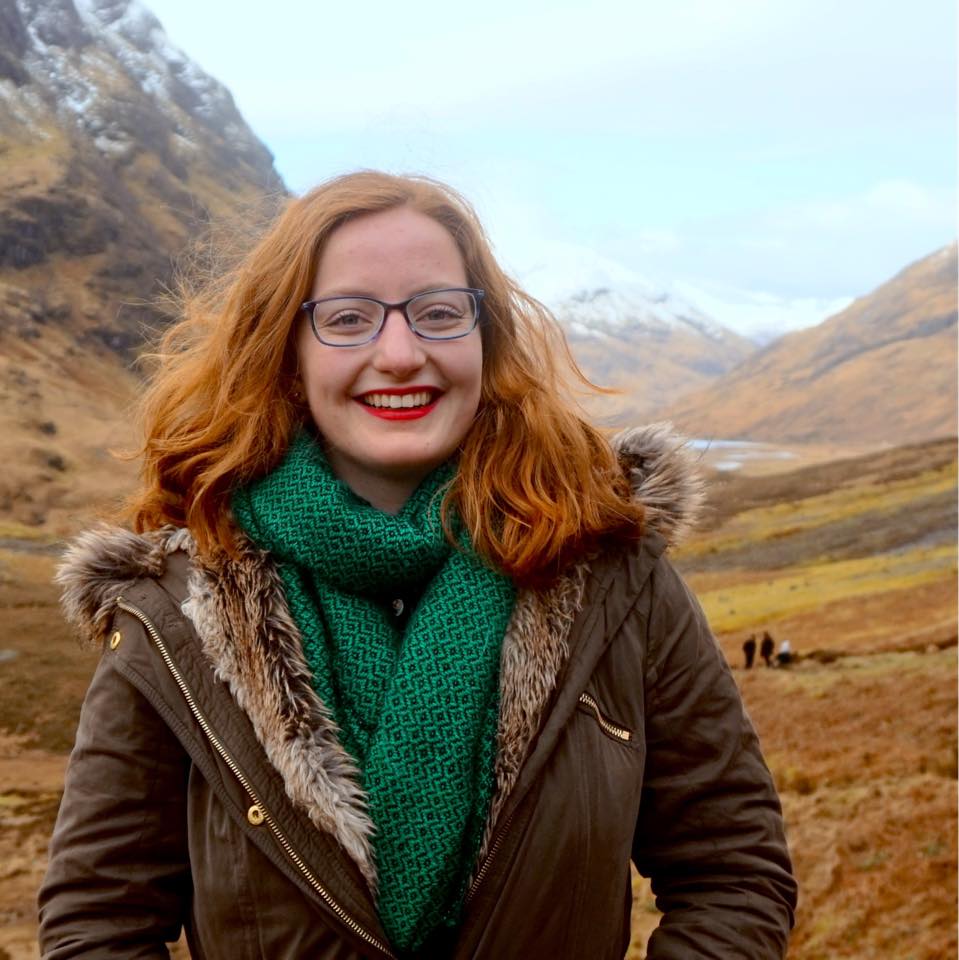 Gemma, Student
University of Edinburgh
"Living with the Maasai, taking part in pioneering work for widows and girls and touring the UNESCO World Heritage sites of Ngorongoro Crater and Zanzibar… as a travel-loving person with the desire to make a difference, my attention was well and truly caught.
...if you take the time to listen the same people will astound you with their strength and achievements, shake your hand warmly as you mangle their Maa greetings and chuckle as they dress you in their jewellery and try to teach you the traditional dance."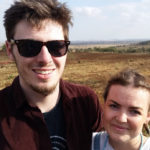 Micha Smith, Jeweller
"This experience for me was life changing…
It cleverly incorporated service to others, experiencing fascinating cultures, learning together, working hard and getting stuck in ..
It is an honour to have been involved in an organisation that is working from the grass roots…
A truly educational trip with vibrant excursions along the way…"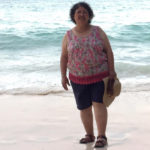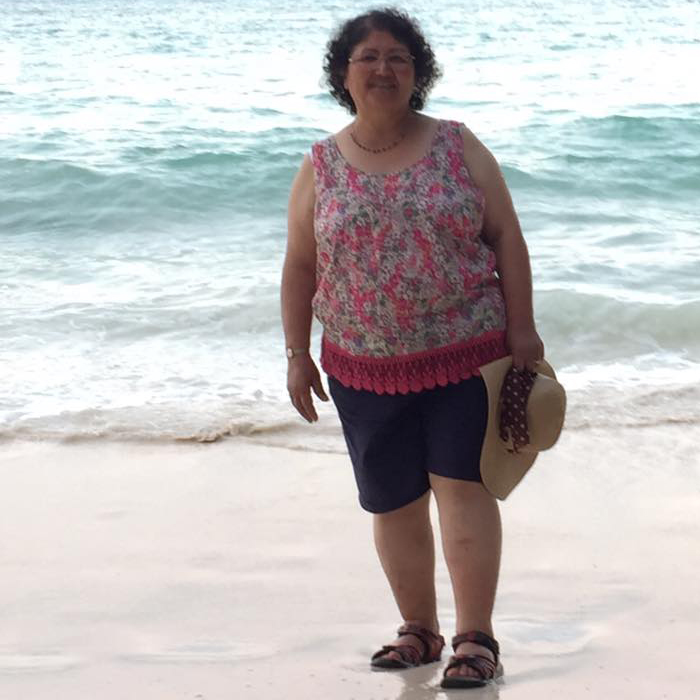 Mina Shepherd, Teacher
"As a teacher and one who loves to learn and serve, I was very impressed with how much we learnt from and served the Maasai widows & children.
I feel that if Impact Travels continues with the learning and service trips, there will be even more improvements in the lives of widows and their children.
Thank you for helping make my once in a lifetime trip something I will remember with affection…
 It was well organized, successful and enjoyable. ..I would thoroughly recommend the trip to others when planning a learning and service trip abroad… "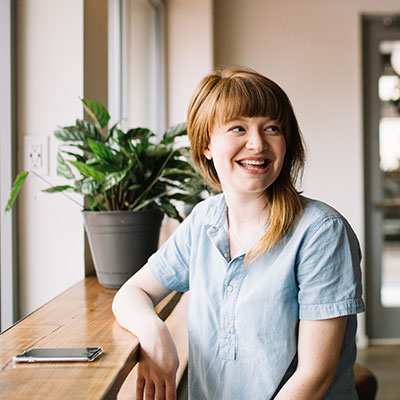 Download our Brochure
We're a friendly team, and always interested in hearing from new people.  Give us a shout and we'll be happy to share more.
+44 (0) 1453 756675
Ready to book a trip?
Our experiences sell out fast.  Book now to reserve your place.